Crypto analytics firm Santiment says that Bitcoin whales, or entities with more than 1,000 BTC, are suddenly waking up in a flurry of new activity.
According to the firm, Bitcoin whale transactions exceeding $100,000 and $1,000,000 have jumped to levels not seen since BTC bottomed out and reversed late last month.
"As Bitcoin prices bottomed out at $34,700 with Thursday's war news, whales have made some MASSIVE transactions. This has been the largest amount of both $100,000+ and $1 million+ BTC transactions since Jan. 24th, when prices jumped +15% the week following."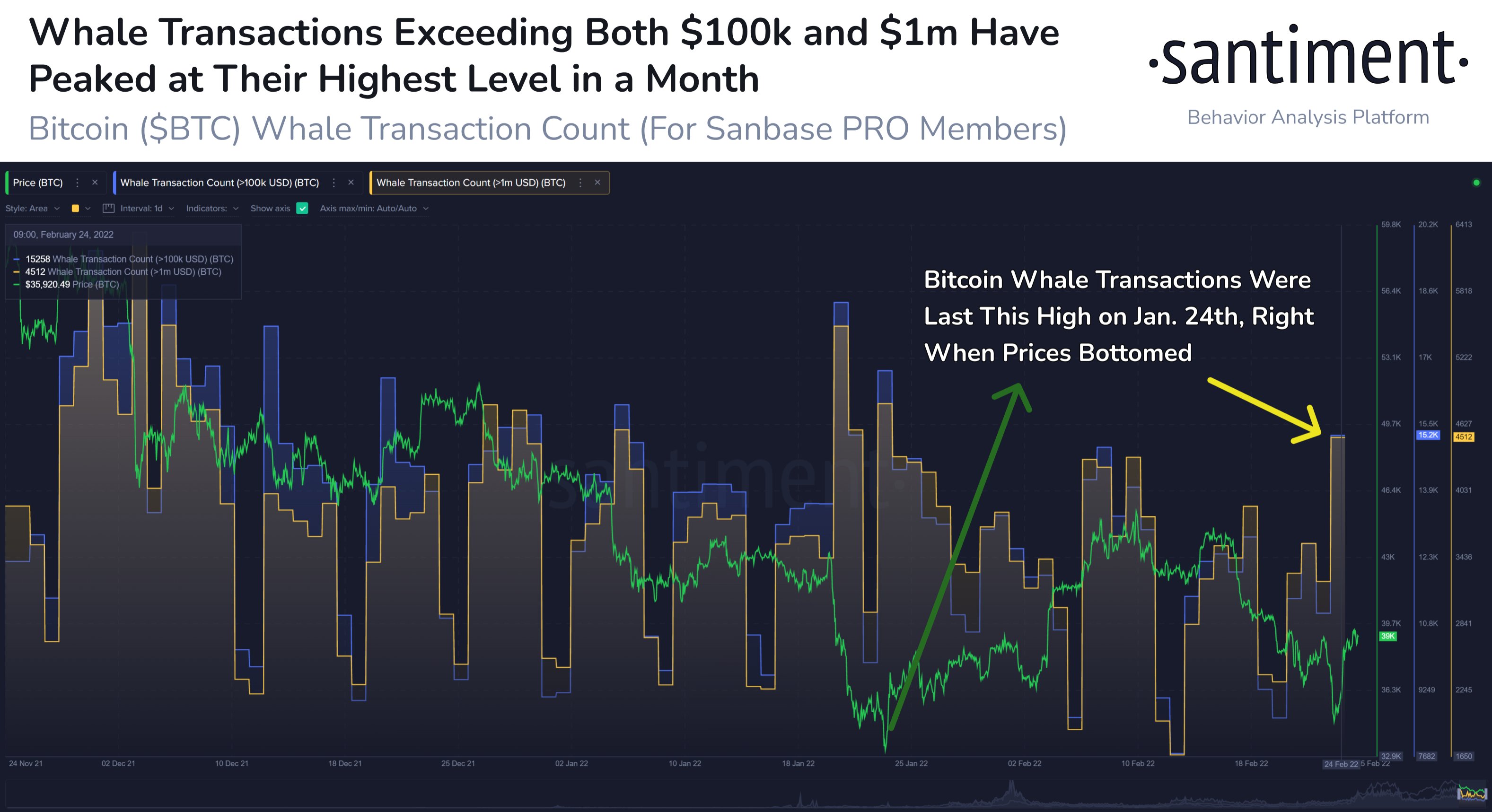 Santiment says that Bitcoin's whale activity comes amid an explosion in circulating tokens, suggesting polarized viewpoints on ongoing geopolitical developments in Eastern Europe.
"Bitcoin's token circulation hit a nine-month high, revealing just how polarized traders have become with the war. This circulation spike was similar to Black Thursday back in March 2020, where crypto traders sold at the bottom at the beginning of covid."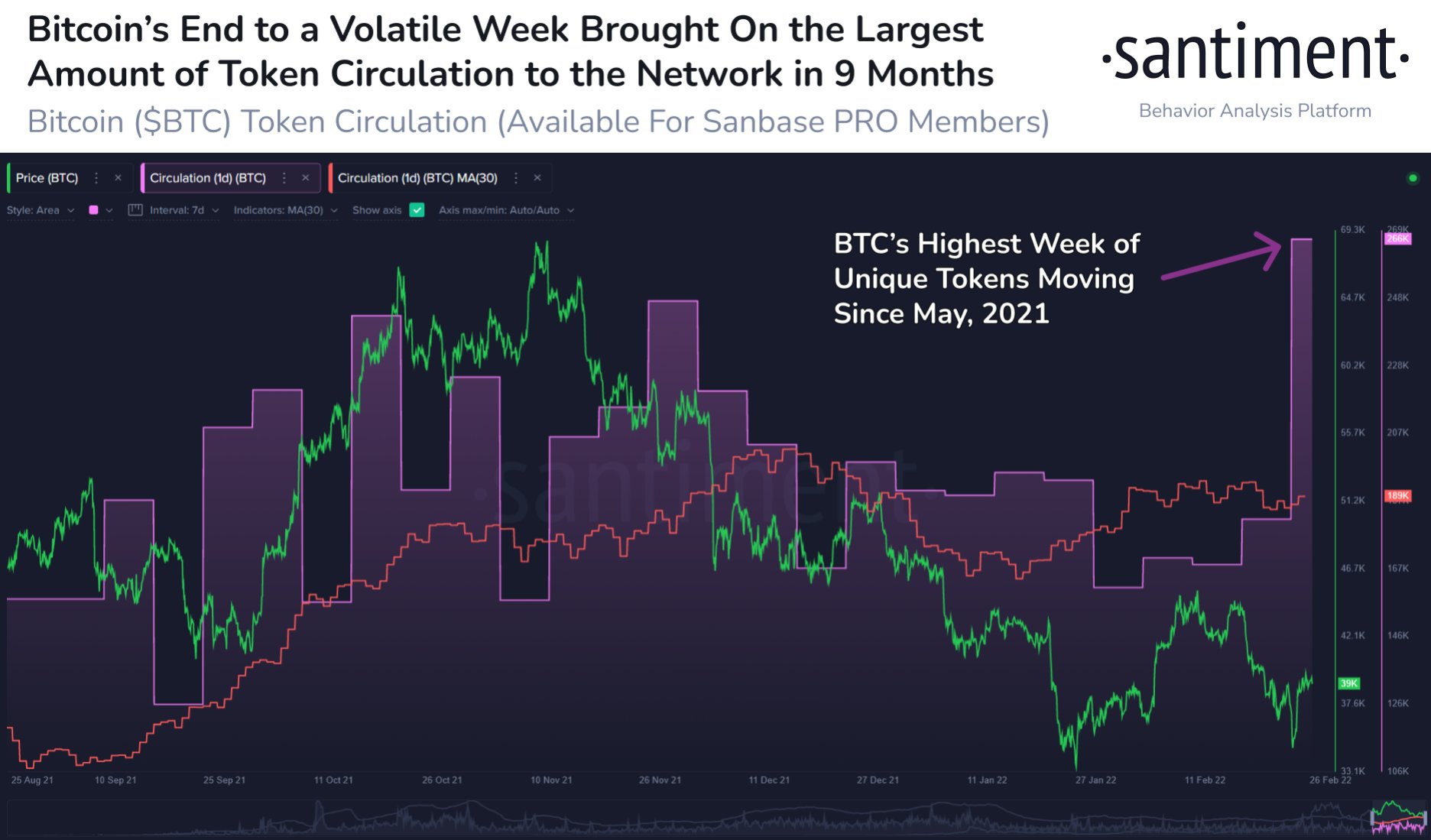 As Bitcoin shows signs of life, Santiment says that altcoins are also recovering from the initial uncertainty caused by talk of war. Some coins are standing out more than others, according to the firm, including smart contract platform Fantom, decentralized finance (DeFi) protocol AAVE, and gaming altcoin Gala.
"Altcoins have been absolutely thriving on a continued recovery effort by traders after war concerns suppressed prices two days ago. Heading into the weekend, projects like FTM, AAVE, GALA, ONE, and CBG have fired upwards in a big way."