Summary
SOFI's price has dropped by 58% in less than 4 months.
SOFI had a ho-hum 4th quarter compared to projections.
Q1 2022 estimates are nothing to write home about either.
SOFI's stock may be undervalued at $10 but they must prove themselves.
Looking for a helping hand in the market? Members of Turnaround Stock Advisory get exclusive ideas and guidance to navigate any climate. Learn More »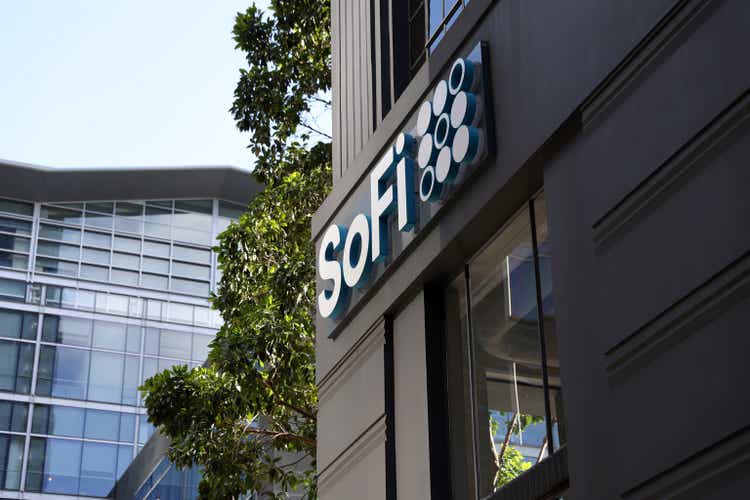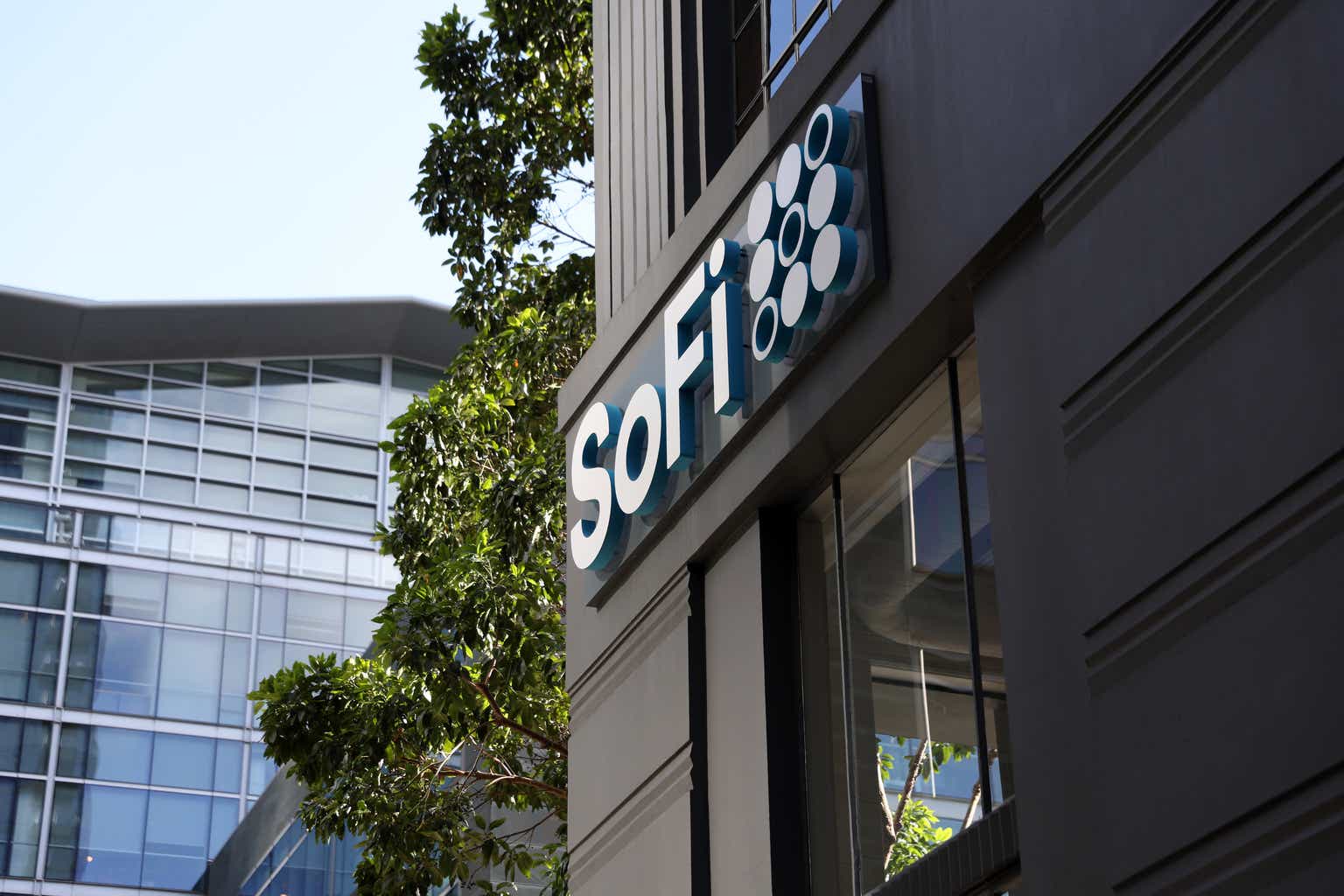 SoFi Technologies, Inc. (SOFI) just reported results for Quarter 4 and year-end 2021.
SOFI is what is known as a FinTech company - one that applies high technology to personal financing to enhance outcomes for both customers and shareholders.
Some of SOFI's more notable competitors are Block (SQ) and PayPal (PYPL).
SOFI received a price boost when its latest Quarterly results were released although they did not look very good to me, especially for a supposedly high-flying FinTech company. The company reported the following for quarter 4 2021:
Revenue of $279.88M (+53.8% Y/Y) beats by $0.41M.
Q4 GAAP EPS of -$0.15 beats by $0.01.
That represents 1/10th of a percent beat on revenue and 7% beat on earnings. Those do not look exactly like fireworks and party numbers to me.
In this article, I will attempt to delve into the background of these and other numbers to see if SOFI is a good investment option for Seeking Alpha members.
SOFI Stock Key Financial Metrics
Although the fourth-quarter numbers didn't look that good what did SOFI project for the first quarter of 2022?
That doesn't look too good either. It projects Q1 2022 revenue of $280 million to $303 million. The $280 million number would be another minuscule beat similar to Q4's results.
Other numbers look much better especially compared year over year.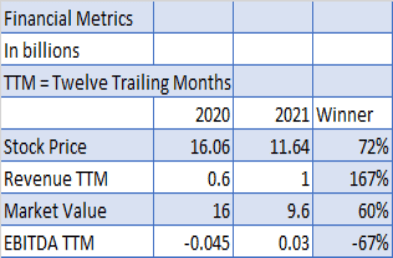 Note that price and correspondingly MV (market Value) went down as investors realized their initial excitement did not meet subsequent performance.
However, revenue and EBITDA were both up nicely.
There are some questions surrounding management's projected 2022 EBITDA of $180 million, especially when compared to other FinTechs.
CFO Chris Lapointe on March 1, 2022:
For the full year 2022, we expect to grow adjusted net revenue 55% year-over-year to $1.57 billion and deliver adjusted EBITDA of $180 million.
That seems aggressive when looking at SOFI's relatively modest Q1 projections and when compared to other FinTechs such as Block and LendingTree (TREE). Block had 17 times more revenue in 2021 but only $333 million in EBITDA. Lending Tree with virtually the same 2021 revenue as SOFI had $60 million in EBITDA.
Is SoFi Stock Undervalued?
Many analysts think SOFI is undervalued.
On the other hand, 10 of the last 20 articles on SOFI by Seeking Alpha contributors have a rating of "Hold" showing caution when extrapolating SOFI's performance going forward, especially with the rather weak Q1 2022 projections.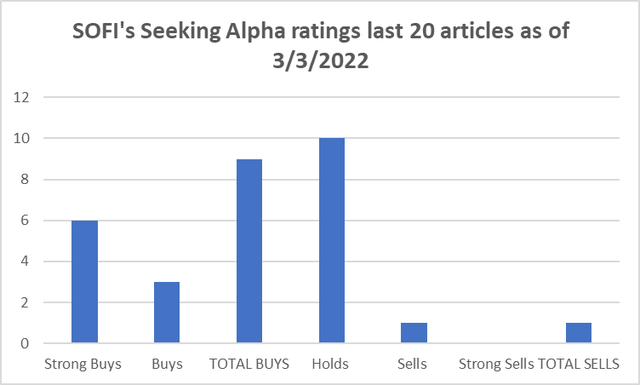 However, 9 Buys including 6 Strong Buys indicate that many analysts believe SOFI will meet or exceed their forward 2022 projections. And they may have a point since revenue is projected to grow more than 50% in 2022 and the price is down 72% from last year.
There is only one sell though and that is indicative of an overall positive feeling about SOFI over the next year.
Can SOFI's Stock Reach $30 in 2022?
Looking at SOFI's price over the last 6 months you can see a high price of $23.29 on November 4, 2021. One has to wonder what caused the precipitous 58% drop since that date?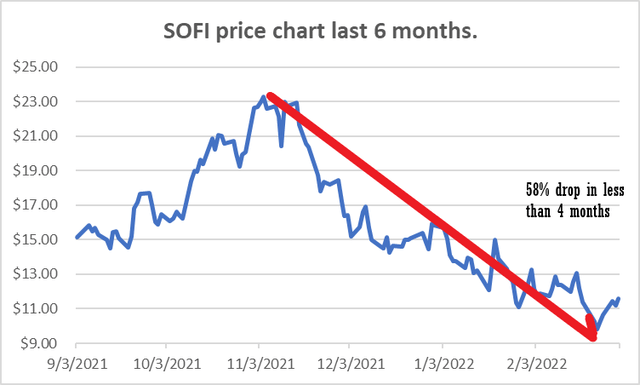 Of course, the question always is, is the bottom in yet? I would say probably because even if SOFI doesn't quite hit its 2022 objectives I would doubt it would fall much further than the November $9.82 low.
However, to hit $30 in 2022 SOFI would have to not only hit but exceed all of its 2022 projections - something I find doubtful.
What Is SoFi Stock's Long-Term Forecast?
Long term, SOFI has an opportunity to do extremely well. I really like the idea of buying a bank Golden Pacific Bancorp and starting a credit card operation is another good one.
The synergies are great and in a rising interest environment like we are in now, tends to make both those operations more profitable.
You can take a current customer with a Student Loan, get him a checking account at Golden Pacific and have his loan payment drawn out automatically and on time. Then give him a credit card to make more money every time he makes a purchase. And again, take his credit card payment directly out of his checking account on time.
As his job skills and salary increase, give him a mortgage on his new home.
Oh yeah, maybe a car loan for that new Tesla too.
What not to like about that scenario?
SOFI's ability to execute on this fulfilling future remains the big question. But if they do, the upside is very large.
Is SOFI Stock A Buy, Sell, Or Hold?
SOFI is like a lot of new stocks that have come to market as SPACs (Special Purpose Acquisition Company) - they climb rapidly on the excitement of some new concept that draws eager buyers from all over the globe.
Then comes the boring day-to-day job of making the business be as successful as the original hype was.
That's the tough part and that is what SOFI is facing now, 10 months after the SPAC deal went public in May of last year.
With SOFI's rather mundane Q4 2021 barely hitting estimates and Q1 2022 estimates getting mainly yawns, I would have to say that SOFI is now in the prove-it mode.
Don't tell me how good you are going to be, show me.
SoFi Technologies, Inc. is a Hold until I see some major evidence that they are performing up to the level of their year 2022 projections.
Mar. 08, 2022 9:00 AM ET (SeekingAlpha)
SoFi Technologies, Inc. (SOFI)