Tesla CEO 
Elon Musk
 on Sunday appeared to shine another spotlight on a Canadian truck convoy protesting the country's 
vaccine
 mandate. 
The 50-year-old billionaire tweeted a photo of a snowy town with a motorway gridlocked by a long line of freight trucks.
"Taking a break from politics for a while. Here's a nice photo of trucks," the caption read. 
January 30, 2022
It was his second tweet in several days that seemed to throw support behind the Canadian truckers protesting the federal government's vaccine mandate.
"Canadian truckers rule," Musk tweeted Thursday to his nearly 72 million followers, adding "CB radios are free from govt/media control."
Later he added another tweet: "If you scare people enough, they will demand removal of freedom. This is the path to tyranny." 
Musk also tweeted earlier in the week his disapproval for Biden: "Biden is a damp sock puppet in human form"
Musk told TIME magazine in an interview in December that he and his eligible children are vaccinated because the science is "unequivocal" but that he is opposed to vaccine mandates.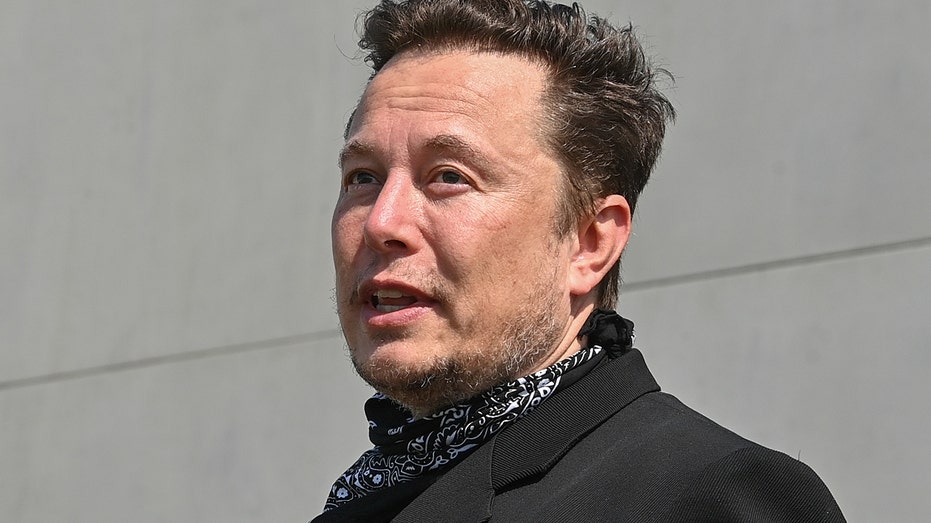 On Saturday, thousands of people reportedly converged on Parliament Hill amid an freeze warning. CBC reported the demonstration remained peaceful. 
Canada has one of the highest vaccination rates in the world. Prime Minster Justin Trudeau has said Canadians are not represented by this "very troubling, small but vocal minority of Canadians who are lashing out at science, at government, at society, at mandates and public health advice." 
By Bradford Betz FOXBusiness
01/31/22 (Edited by BossInVegas)